GPS baserade Telematik Produkter
---
GPS logiks AB produktfamilj av GPS och telematik produkter tillhör det mest innovativa och kompletta sortimentet i Sverige för GPS spårning av fordon , gods och människor. Våra produkter är resultatet av 15 års forskning och utveckling inom elektronik och data. Våra produkterna är utvecklade för de olika områden som är aktuellt inom GPS spårnings området av fordon, gods och människor. MEd våra produkter kan du enkelt optimera din verksamhet och samtidigt erbjuda skydd för de anställda. Med oss har du alltid svar på frågor som innehåller ord som . - Vart, -Vem, -När, -Hur!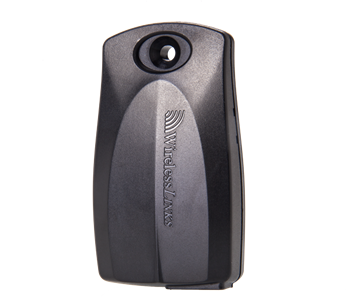 Active RFID Tags Integrated with GPS Fleet Management

---
The Wireless Links RFLink solution is an Active RFID system that comprises of small RFTags that are placed on assets to be monitored that communicate via RF at 2.4GHz to the Piccolo Plus. In addition to its fleet management functionalities, the Piccolo Plus also functions as a hub for the RFTags that are within the RF reception radius of up to 250 feet (70m). The data received from the RF Tags is processed by the Piccolo Plus and, the data is routed by the Piccolo Plus via the cellular network to the fleet management and/or asset tracking server.
The RFTag sends the Piccolo Plus a ping message every 10 seconds. The message includes the unit ID, the RF signal strength, and optionally, IOs. Every RFTag may be assigned to communicate to one particular Piccolo Plus or any number of Piccolo Plus units defined within a system.
The RFTag has a powerful 32bit CPU with a 2.4 GHz IEEE802.15.4 transceiver and a 2400mAh lithium battery that can power the unit for up to 36 months, all packaged within a small waterproof enclosure. The RFTags can communicate to a radius of up to 210ft (70m).
Funktioner
Piccolo Hybrid PLUS batteridriven GPS sändare för övervakning av gods och tillgångar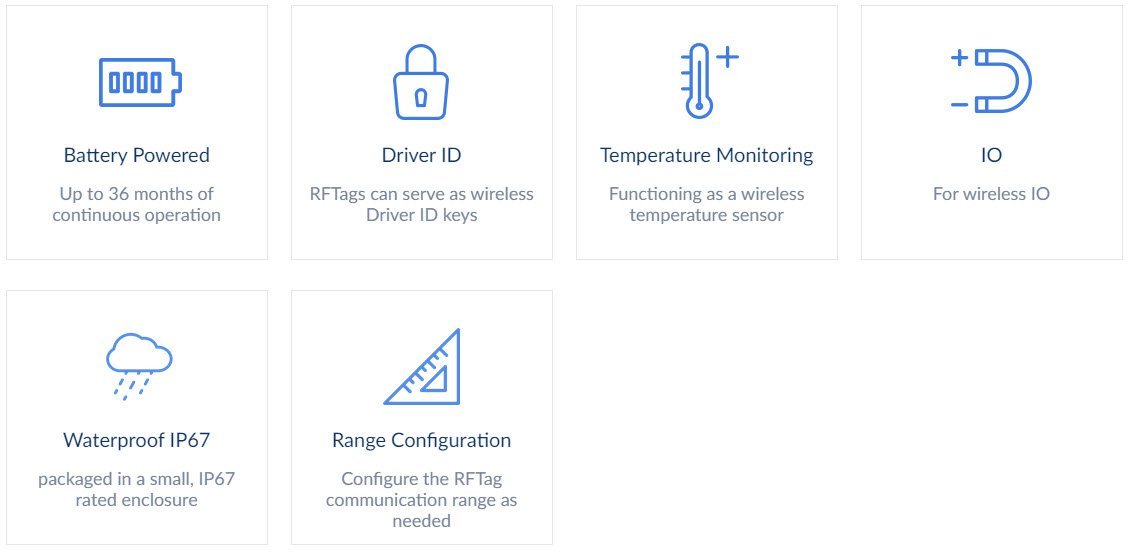 TECHNICAL SPECIFICATIONS

2.4Ghz IEEE 802.15.9
IP67 waterproof enclosure

DIMENSIONSER

67mm x 38mm x17mm

ENVIRONMENTAL SPECS

Operating Temperature: 30º to 80º C
Storage Temperature: -40º to 85º C
Humidity: 0 to 99% 40C, non-condensing

ELECTRICAL SPECS

CR 2450 3V battery

OPTIONS

1 External Digital Temperature Sensor
2 digital inputs

INSTALLATION

Magnets - For easy installation on metal surfaces
Two sided 3M Industrial tape- for a strong, permanent attachment
Mount the Piccolo Hybrid+ to the asset with screws