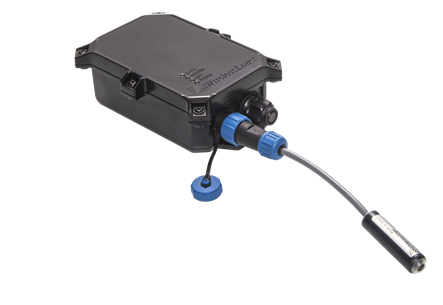 Portabel GPS sändare med temperaturloggning

---
Packaged in an IP67 waterproof enclosure with integrated GPS and cellular antennas equipped with an 7800 mAh rechargeable lithium back up battery and an external digital temperature sensor with +/- 0.5˚ C, +/- 0.9˚F accuracy the TMX+ monitors the temperature in a closed area such as a refrigerated truck and will transmit it periodically to the server.
The Piccolo TMX+ is based on the Wireless Links advanced low power technology developed for the Piccolo ATX-2S for asset tracking.
Easily deploy the Piccolo TMX by simply placing the device in the desired area to start monitoring the temperature. The Piccolo TMX can also be ordered with a wire-harness for a permanent installation when connection to external power is available.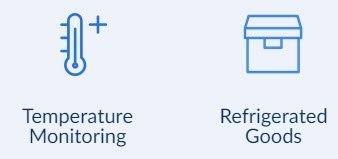 TECHNICAL SPECIFICATIONS

Network availability – GSM/GPRS or Edge/HSPA+(3G)
Frequency Bands – Quad-Band (European 900/1800/2100, American 850/1900/2100)
Enclosure ABSPC water proof IP67 enclosure, rated UL94V-0
GPS – MTK 66 Channels

DIMENSIONSER

Dimensions: 4.9" x 3.3" x 1.6" (125mm x 87mm x 41mm)
Weight: 3.7oz (105g) without the batteries

ENVIRONMENTAL SPECS

Operating Temperature: -22° to 176°F (-30° to 80°C).
Storage Temperature: -40° to 221°F (-40° to 105°C)
.Humidity: 0 to 99% 110F(40C), non-condensing Shock/Vibration/Mechanical: meets or exceeds EIA standard RS-316B
3G (operating), 20G (non-operating) XYZ 3 directions. Meets SAE J1455.

ELECTRICAL SPECS

Power source: 6DC -32VDC tethered to vehicle battery or portable with cigarette plug connector.
ESD 4kV contact, 15kV air.
When external power is disconnected auto switch to back up 1800 mA 3.7 VDC lithium rechargeable battery.
Protection internal resettable 1Amp fuse.

BASE FEATURES

Digital Inputs – three contact events, two ground sense and one 5VDC – 32VDC positive sense.
Analog Inputs – one 0-5VDC.
Digital Outputs – two open collector 500mA.
Internal analog temperature sensor.


Installation

Magnets for mounting on metal surfaces
Simply place the TMX+ in the desired area – no need for installation