GPS baserade Telematik Produkter
GPS logiks AB produktfamilj av GPS och telematik produkter tillhör det mest innovativa och kompletta sortimentet i Sverige för GPS spårning av fordon , gods och människor. Våra produkter är resultatet av 15 års forskning och utveckling inom elektronk och data. Våra produkterna är utvecklade för de olika områden som är aktuellt inom GPS spårnings området av fordon, gods och människor. Med våra produkter kan du enkelt optimera din verksamhet och samtidigt erbjuda skydd för de anställda. Med oss har du alltid svar på frågor som innehåller ord som . – Vart, -Vem, -När, -Hur !
Piccolo STX
Driver Behaviour, CanBus, J1708, BLE ELD

---
Fleet Management, GPS tracking made simple with the Piccolo STX. The STX is an advanced GPS tracker and is ideal for vehicle tracking and fleet management applications. The STX is easily installed, once installed it will monitor driver behavior and will report driving violations as they occur. Violations include sudden acceleration, sudden lane shift, sudden break and sharp turns. In addition, the STX is connected to the vehicle's ECM to read and report the engine diagnostics data. Additionally, external temperature sensors can be wired to the STX to monitor the temperature.
Piccolo Plus
WIFi HotSpot, Integrated RFID

---
Meeting every market requirement, the Piccolo Plus is suitable for advanced Fleet Management applications with functionalities including: WIFI Router for in-cabin WiFi hotspot. RFLink – Wireless RFTags communicating directly with the Piccolo Plus for asset tagging, inventory and wireless temperature monitoring Passive RFID for driver identification Temperature monitoring – up to 6 wired digital temperature sensors Engine Diagnostics CANbus (OBDII/J1939/J1708) RS232 port for serial devices and more!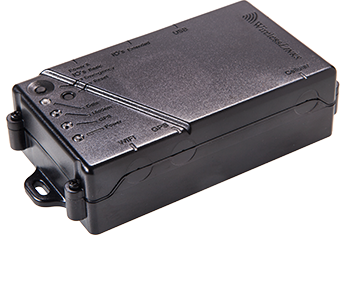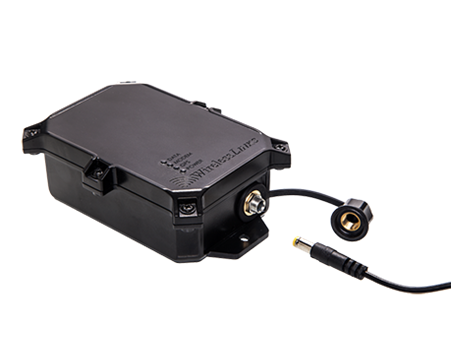 Piccolo Hybrid+
For Dual Mode Trailer Tracking

---
The Piccolo Hybrid+ operates as a real-time tracker when powered by external power and switches to AT (asset tracking) mode when battery operated.
Piccolo ATX2S Solar Powered

---
Solar powered Asset Tracking Packaged in an IP67 waterproof enclosure the Piccolo ATX-2S is the ideal solution for: Container tracking, Trailer tracking and any Asset tracking. Battery lifetime of up to 10 years of operation, sending up to 10,000 GPS positions off a single charge when powered by two 7800 mAH rechargeable lithium batteries The large solar panel is capable of charging the batteries at an equivalent rate of around 20 GPS positions a day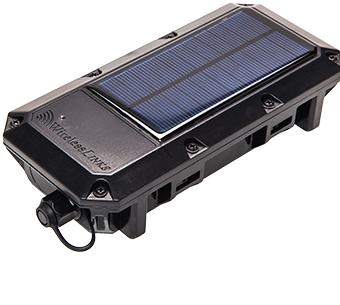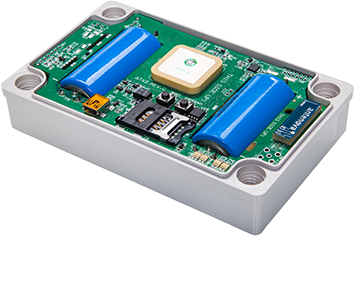 Piccolo ATX
Battery Operated Asset Tracking

---
The Piccolo ATX is a cost effective solution for Container and Asset tracking. Packaged in an IP67 enclosure, the ATX can operate for up to 5 years or 3,000 GPS positions off of twoType C Lithium Batteries
Piccolo TMX+
Portable Temperature Monitoring

---
The Piccolo TMX is a highly portable temperature monitoring device developed for the cold chain industry. Housing a large 7800Mamp rechargeable lithium battery and based on the Wireless Links advanced low power technology developed for the Piccolo ATX, the Piccolo TMX is capable of reading the temperature at near real-time intervals (user-defined) and sending the accumulated readings back to your server. Easily deploy the Piccolo TMX by simply placing the device in the desired area and start monitoring temperature readings.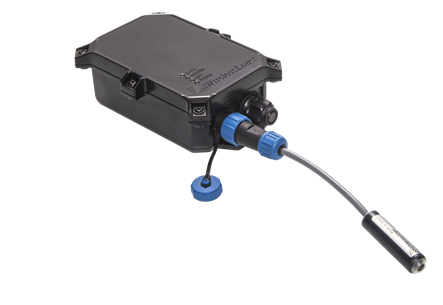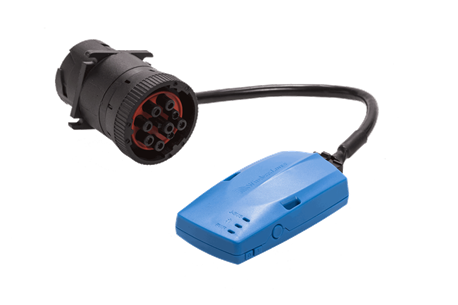 BlueLink ELD
Bluetooth Engine Dagnostics Reader

---
BlueLink plugs into the J1939 or J1708 Jbus connector and sends via Bluetooth BLE4.1 to any smart phone or tablet the data required by DOT for Electronic HOS compliance such as: Odometer, Engine Hours, Engine ON / OFF. Additionally, it sends periodic engine diagnostic codes as they appear that can be displayed on the device for the driver and /or can be forwarded by the device to the fleet management server via the cellular data plan of the device. BlueLink is able to monitor simultaneously or separately the J1939 and J1708 protocols. BlueLink can be hard wired to the Jbus or optionally it can be just plugged into the Jbus connector via a J1708 (6pin) or J1939 (9pin) or J1708/J1939 (9pin) dual pass through connector.
RFLink Active RFID Tags

---
Asset tracking, Wireless IO or Temperature monitoring The only Active RFID tag in the world integrated with a GPS unit for advanced Fleet Management and Asset Tracking functionalities. Instantly mount the RFTag on any trailer, container and/or asset and gain full visibility, total control, total transparency and total peace of mind by bringing the entire logistical operation and all assets online.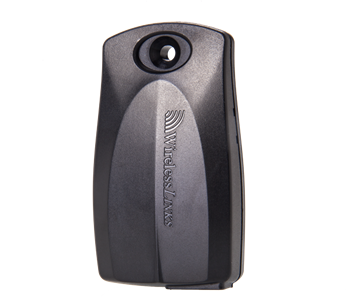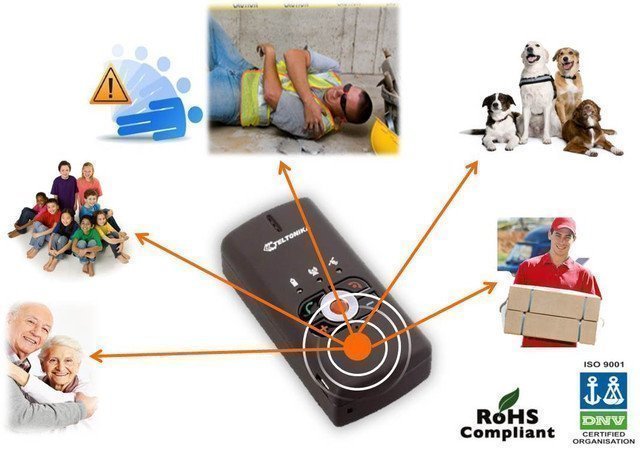 GH4000

---
GH4000 is a life tracking device with built-in GPS/GLONASS and GSM connectivity, which is able to collect device coordinates and other useful data to transfer them via GSM network to server. Device can be used as a mobile phone for call centers or in applications where location acquirement of remote objects is needed.
Alarm button for data and voice transmission
Lone worker protection (Man-Down function)
Real Time tracking
Voice calls
Parking function
Outdoor safety for elderly people
Children protection
Sport events tracking
Asset security